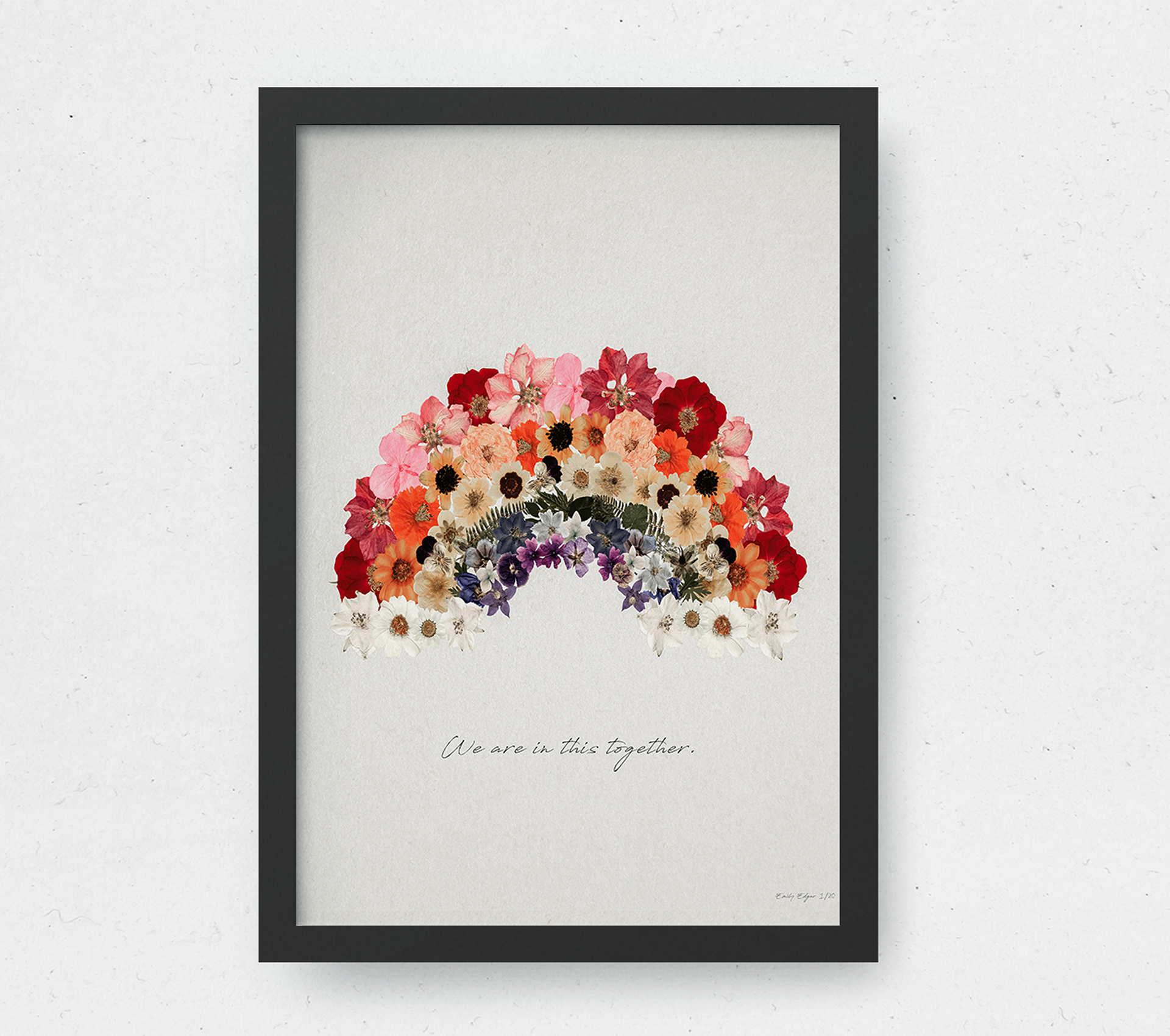 "We are in this together" 
Limited Edition Unframed Print
Mixed-media art print, made by using dried-mixed flowers to make the shape of a rainbow. The words 'we are in this together' just below. Each print will be signed and numbered.  
Available in A4  (edition of 50) - £30.00 
Available in A3  (edition of 50) - £50.00 
Printed on 300gsm premium heavyweight lustre paper with a brilliant white surface. 
High quality, ready to frame or display (in your window).
To purchase a print, please fill in the order form below. 
 Once you've filled in the order form, I will reply to you with an invoice via email with my bank details for total amount transfer.  The print will then be sent to you within 3-5 working days, upon receiving payment.
Free shipping in the UK. International & Europe £4 shipping fee applies.​​​​​​​
Thank you! I will be in touch soon.