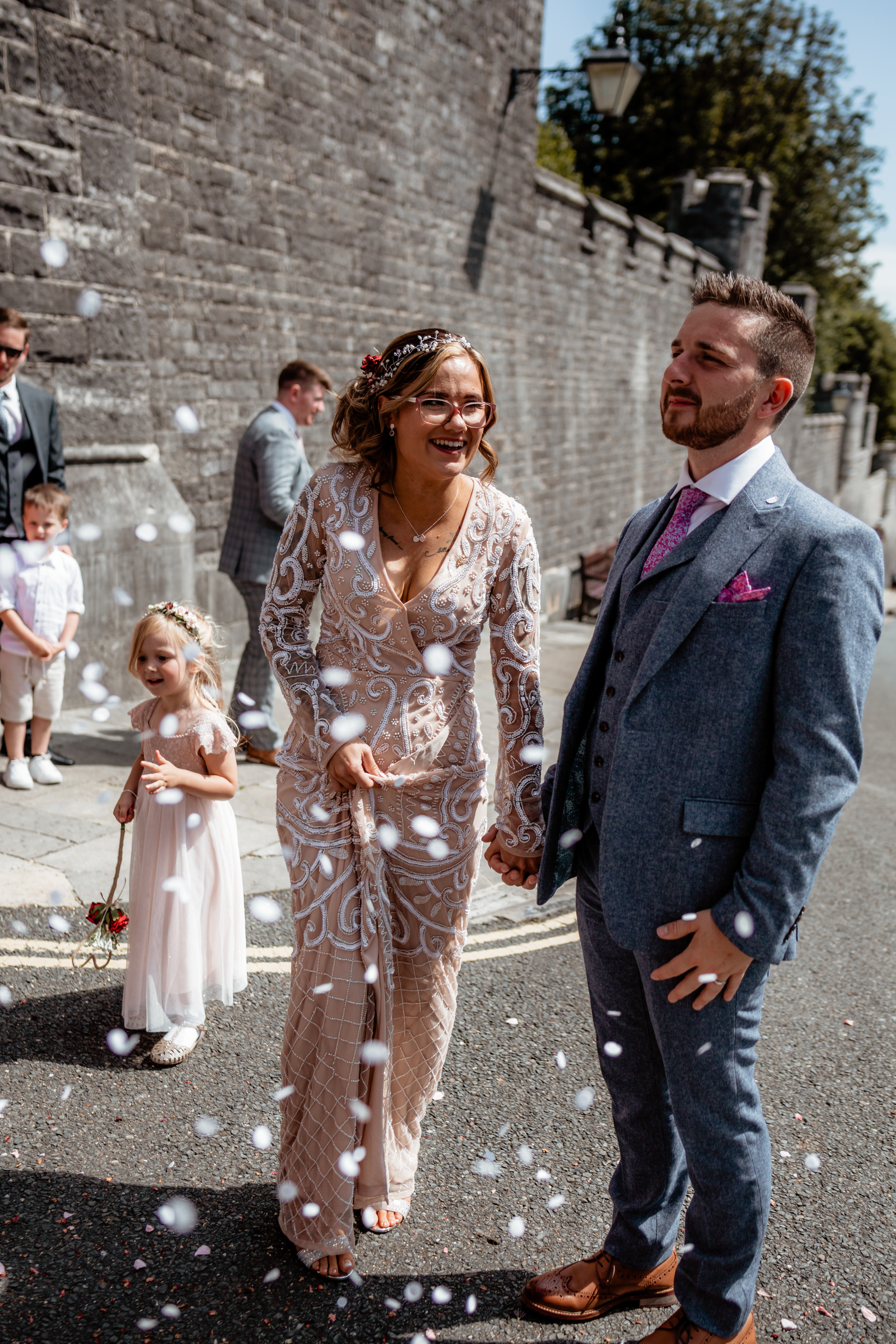 Intimate Weddings & Elopements
FULL DAY COVERAGE — £1600
Travel & accommodation included across the United Kingdom. Usually around nine hours of coverage (from preparations until the first dance). 400+ final images.
SHORTER DAY COVERAGE — £200 per hour
Two hours minimum booking. 40+ final images per hour.
CEREMONY COVERAGE (SUSSEX) — £295, up to 2 hours
Exclusive offer only for those getting married in Sussex, looking for their ceremony captured and some quick portraits after the wedding.
•
Each final image individually and thoughtfully edited with my unique film-inspired colour grading (includes black & white too).
•
A relaxed and documentary approach to capturing your day. I'm passionate about letting the day and the moments flow naturally.
•
 Your own personalised online gallery for viewing, sharing, and downloading all of your images in high resolution.
•
 Option to buy prints, albums, and other ethically sourced keepsakes within your gallery.
•
 Consultation in person (if you can make it into Lewes, East Sussex) or via zoom/phone where you can me ask any questions.
•
 Available to capture weddings across the United Kingdom. Travel is included across the United Kingdom with full-day coverage only. There are no travel expenses within 30 miles of Lewes, East Sussex for all wedding coverage options (after that it's a small fee per mile). 
PRE-WEDDING PORTRAITS — £200
The perfect way to relax and get comfortable in front of the camera before the wedding. They're also amazing for save the dates and wedding invitation websites. Travel included 20 miles of East Sussex.
Get even more images from different angles. My dream superpower is the ability to be in multiple places at once, so adding another professional photographer makes my dream come true.
*Introductory limited-time offer for weddings in 2022 only*
Analogue photography add-on for those who are slightly obsessed with the look and texture that film photography brings.
Includes images shot on my Canon 35mm film camera & Polaroid.
Each image is professionally scanned and put into your online gallery for download as a digital download. The physical Polaroids will get sent to you in the post after they're scanned, too.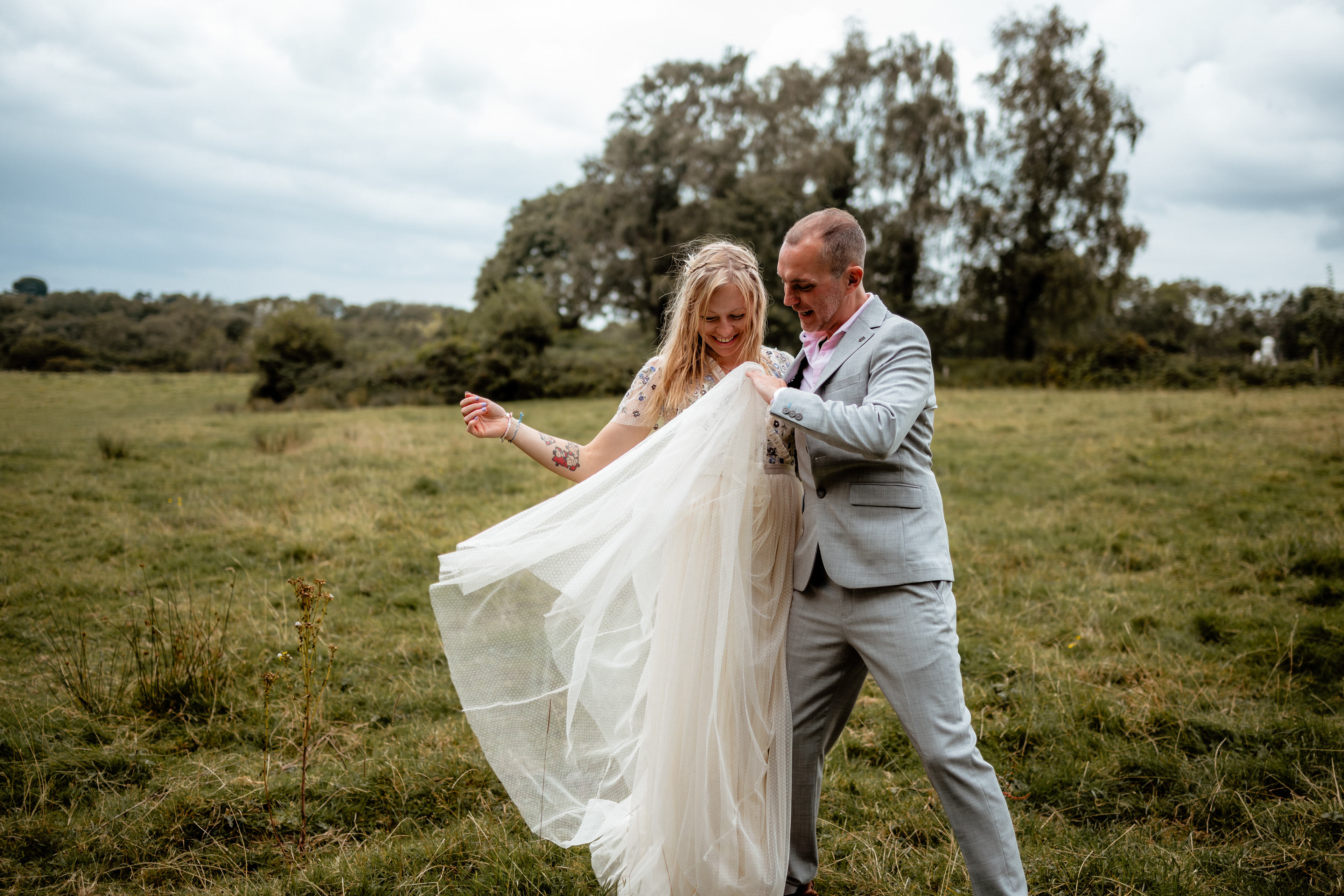 But I really hate having my photo taken... how can you help me?

I also used to hate having my photo taken, until I met a photographer who I trusted wholeheartedly. This is the bonus of hiring a professional who understands how to help people relax and is confident in their skills, this in turn gives you more confidence.  This is also why I recommend booking a pre-wedding couple shoot, so you can get used to the way that I shoot and you can become more comfortable.
I always tell my Clients to simply focus on their surroundings and whoever they're with, because then you'll feel most like yourself. Due to my experience I understand how to give helpful suggestions and encouraging words throughout the shoot, without making you feel awkward.
 Another way I often help with self-confidence is to offer an open space during our consultation. Since I'm very passionate about promoting self acceptance in my work, my main goal is to make small adjustments to help my Clients feel more comfortable. 
So please don't feel any shame in being open and honest with me!
Do you deliver every image you take? 
Nope, I don't. I only deliver the photos which meet my artistic and professional standards, so this often eliminates many shots which don't quite fit within the narrative I'm trying to capture. I spend many hours going through all the images after a wedding and don't share any unedited or unused photos with my Clients since they don't accurately reflect my photography. 
I will never limit the images I give my couples though, all final images are completely yours and are included in my pricing. 
Do you capture LGBTQ+ weddings and elopements?
This is a MASSIVE YES!  
What is an "Intimate Wedding"? And do you capture larger weddings?
Intimate weddings are smaller weddings. I'm passionate about
highlighting
and capturing these type of celebrations, as I feel they have a unique atmosphere that make extra magical moments.  
I'd say you can't really call a wedding "intimate" if you have more than around 60+ guests (give or take a few).
However
,  I do also capture larger weddings between 60-200 guests a few times a year. So do get in touch to see if I have any spaces left!
Please note, that if your wedding has over 130 guests, I will likely require a second photographer with me.  I don't believe it would be fair to my couples shooting alone at larger weddings, as it's very difficult to capture enough candid moments/details/family/friends. 
Yes but my ethos is that I only retouch anything that is temporary and/or may distract from the image. For example, removing blemishes or  fire exit signs etc. Birth marks, moles, scars and more permanent features are left untouched. Please note that I will never offer digital manipulation services, this is anything that drastically changes my subjects natural appearance or environment.
 I have full, professional insurance to cover every aspect of my wedding and portrait photography services.
The first step is to let me know a suitable time for our consultation by sending me an email or by booking a time online easily
here
. 
It's very important we get to know each other and make sure that we "click" (no photography pun intended).  As I truly believe finding a suitable photographer for you both, is the most important element to any wedding. You can ask me lots of questions over a quick cuppa!
Once we've confirmed all the details and you are ready to book, I will ask you to sign an online contractual agreement and pay an upfront 25% non-refundable deposit, so I can reserve your date officially in my diary. 
Speak soon!