Wedding & Elopement Photography
FULL DAY COVERAGE — £1800
Travel & accommodation included within 100 miles of Lewes, East Sussex. Usually around eight to ten hours of coverage (from preparations until the first dance). 400+ final images.
SHORTER DAY COVERAGE — £250 PER HOUR
Minimum of two hours of coverage. 40+ final images per hour. Travel is included within Sussex and Central London only.
LOCAL CEREMONY COVERAGE — £395
Exclusive offer only for those looking for their ceremony captured and some quick portraits after the wedding. Up to two hours of coverage,

valid within Brighton or Lewes, East Sussex registry offices only.
•
Each final image individually and thoughtfully edited with my unique film-inspired colour grading (includes black & white too).
•
A relaxed and documentary approach to capturing your day. I'm passionate about letting the day and the moments flow naturally.
•
 Your own personalised online gallery for viewing, sharing, and downloading all of your images in high resolution.
•
 Option to buy prints, albums, and other ethically sourced keepsakes within your gallery.
•
 Consultation in person (if you can make it into Lewes, East Sussex) or via zoom/phone where you can me ask any questions.
•
 Available to capture weddings across the United Kingdom, so do get in touch if you're having a wedding somewhere further away!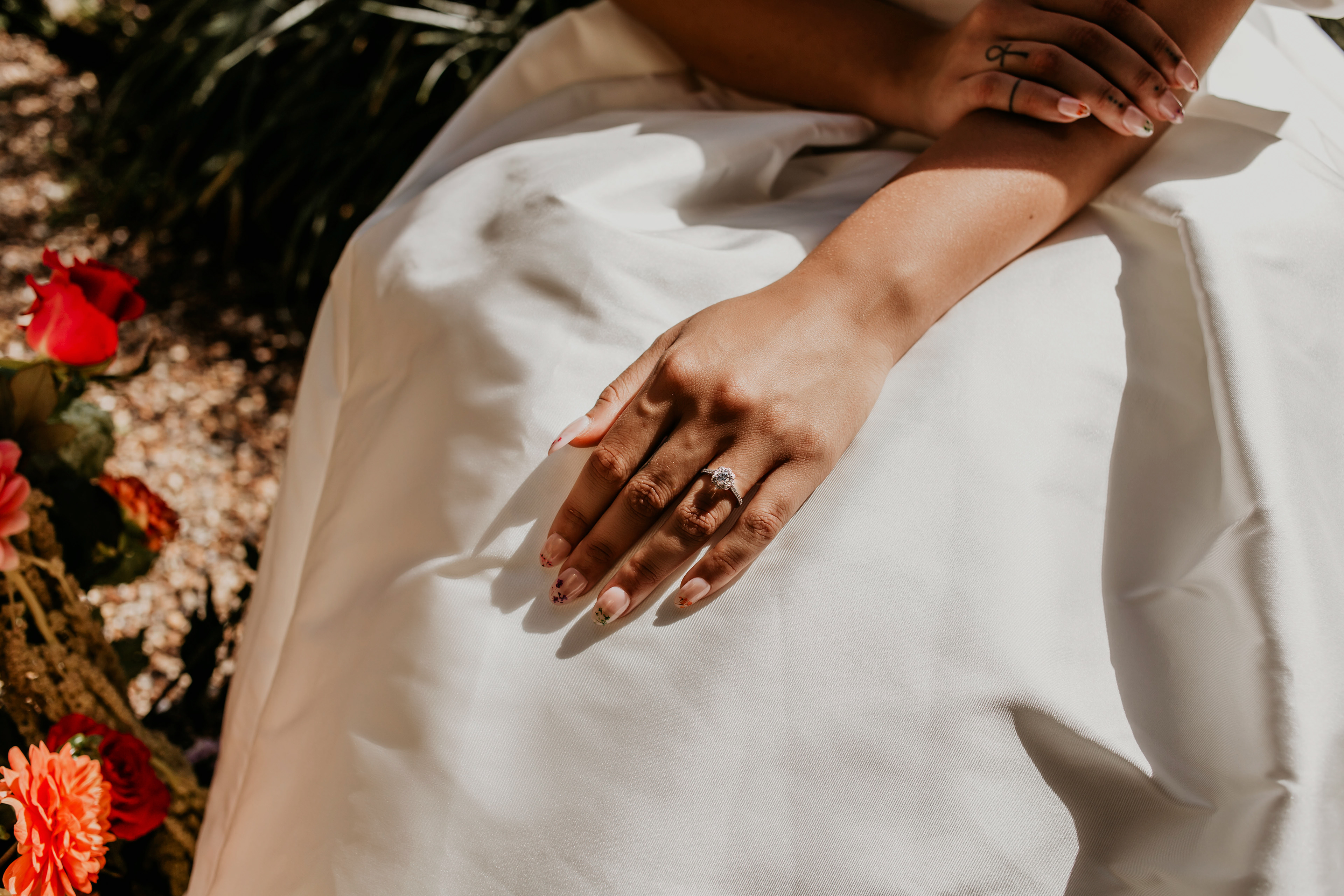 PRE-WEDDING PORTRAITS — £275
The perfect way to relax and get comfortable in front of the camera before the wedding. They're also amazing for save the dates and wedding invitation websites. Travel included within Sussex and Central London only. 40+ Final Images. 1-2 hour session time.
Get even more images from different angles. My dream superpower is the ability to be in multiple places at once, so adding another professional photographer makes my dream come true. You'll get more even more photos and all of them will be edited in my style.
But I'm a bit uncomfortable having my photo taken... how can you help me?

I used to hate having my photo taken, until I met a photographer who I trusted wholeheartedly. This is the bonus of hiring a professional who understands how to help people relax and is confident in their skills, this in turn gives you more confidence.  This is also why I recommend booking a pre-wedding couple shoot, so you can get used to the way that I shoot and you can become more comfortable!
Do you deliver every image you take? 
Nope, I don't. I only deliver the photos which meet my artistic and professional standards, so this often eliminates many shots which don't quite fit within the narrative I'm trying to capture. I spend many hours going through all the images after a wedding. 
Yes but my ethos is that I only retouch anything that is temporary and/or may distract from the image. For example, removing blemishes or  fire exit signs etc. Birth marks, moles, scars and more permanent features are left untouched. Please note that I will never offer digital manipulation services, this is anything that drastically changes my subjects natural appearance or environment.
Do you offer albums and keepsakes? 
Yes, you and your friends/family are be able to purchase prints, keepsakes and albums within the online gallery after the wedding. 
 I have full, professional insurance to cover every aspect of my wedding and portrait photography services.
The first step is to let me know a suitable time for a quick chat by sending me an email.
It's very important we get to know each other and make sure that we "click" (no photography pun intended).  As I truly believe finding a suitable photographer for you both, is the most important element to any wedding. You can ask me lots of questions over a quick cuppa!
Once we've confirmed all the details and you are ready to book, I will ask you to sign an online contractual agreement and pay an upfront 25% non-refundable deposit, so I can reserve your date officially in my diary. 
Speak soon!